College at a Glance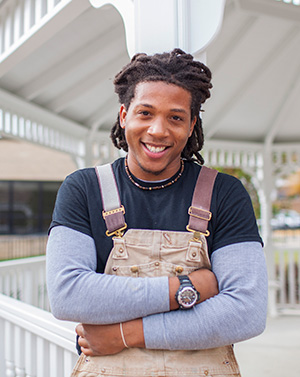 Big Sandy Community and Technical College (BSCTC) offers more than 25 academic and technical programs on four campuses (Prestonsburg, Pikeville, Paintsville and Hager Hill) conveniently located throughout our service area. With an enrollment of over 4,700 students, BSCTC is an affordable choice when it comes to higher education. By staying close to home, you'll go far in reaching your goals.
Get to know Big Sandy Community and Technical College
Big Sandy Community and Technical College (BSCTC) is one of 16 two-year colleges in the Kentucky Community and Technical College System (KCTCS). Accredited by the Southern Association of Colleges and Schools Commission on Colleges (SACSCOC)., our goal is to prepare students for successful transfer to Kentucky four-year colleges or for immediate entry into fulfilling careers.
Affordability
According to the Kentucky Higher Education Assistance Authority (KHEAA), the average community college student can save more than $7,000 a year as compared to attending a public university in the state. Attending BSCTC is a smart choice. In addition to grants and loans, we offer a wide variety of scholarships. Last year, the Big Sandy College Education Foundation, Inc., through the generosity of corporate partners and donors, awarded nearly $400,000 in scholarships to deserving students, making the dream of a college education a reality. An investment in a college education is an investment in your future.
Flexibility & Options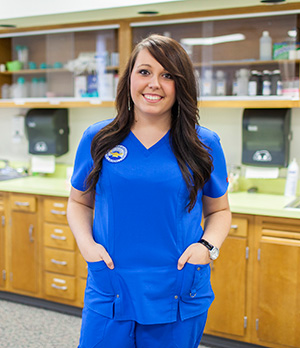 BSCTC offers classes in a traditional classroom setting and online through its Distance Learning program. Distance Learning is an alternative for many students who cannot attend classes on campus due to scheduling conflicts, childcare, work or other commitments. Through our partnership with the Kentucky Virtual Campus, you can choose from more than 1,100 classes and earn your degree from the comforts of your own home for a fraction of the cost of other universities.
We offer more than 200 credentials: Associate degrees (Associate of Arts, Associate of Science, as well as Associate of Applied Science in various programs), diplomas and certificates. Choose which path is best for you; whether it is a short-term certificate that gets you back into the workforce or an associate degree to provide a start towards a baccalaureate degree from a state college or university.
Student Centered
At BSCTC, you come first. Our students are some of the best and brightest in our region and share a passion to serve others and their communities. Our caring faculty and staff have an unwavering commitment to your success. They are the foundation of producing successful graduates.
Location
Whether your class is on campus or online, you'll discover the BSCTC difference. With campuses conveniently located in Prestonsburg, Pikeville, Paintsville and Hager Hill, you'll discover a big-college atmosphere in a small-college environment. From student clubs, parks, walking trails and the East Kentucky Science Center and Planetarium, our campuses are as much a part of the community as they are a part of the educational landscape in eastern Kentucky.
Fast Facts (Fall 2022)
Number of students enrolled: 2,579
Full-time percentage: 45%
Part-time percentage: 55%
Female percentage: 57%
Male percentage: 42%
Students taking at least one online class: 1,807
Top Five Counties of Enrollment (Fall 2022)
Pike: 855
Floyd: 669
Johnson: 401
Magoffin: 186
Martin: 238
Top Feeder High Schools (Fall 2022)
Johnson Central High School
Pike Central High School
Prestonsburg High School
East Ridge High School
Shelby Valley High School
Belfry High School
Financial Aid (Fall 2022)
Percentage receiving Financial Aid:
All students: 89%
First time students: 97%
Most Popular Majors (Fall 2022)
Associate in Science
Health Science Technology
Associate in Arts
Business Administration
Human Services
Total Credentials Awarded 2021-2022
Associate Degrees: 389
Diplomas: 106
Certificates: 236
Total: 731
Community/Economic Development
Participants 2022-2023
Adult Education enrollment: 308
Community Education enrollment: 139
Workforce Solutions enrollment non-credit: 1371
Workforce Solutions enrollment credit: 412
Businesses Served non-credit: 15
Businesses Served credit: 0