Follow us @BSCTC05 and lead us to a Tweet 16 championship.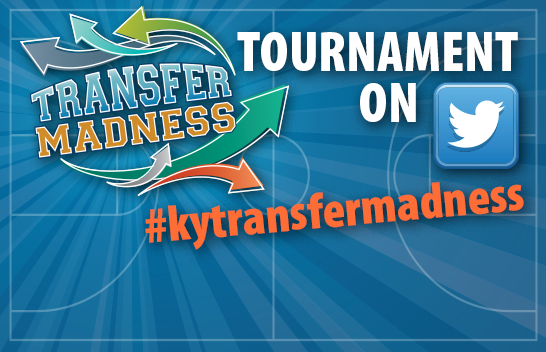 Big Sandy and Ashland will compete in a Twitter contest as part of a promotion for Transfer Madness, an online transfer fair sponsored by the Kentucky Community and Technical College System (KCTCS). The game will be played by pairing up each of the 16 KCTCS colleges against a KCTCS college of the same size for a sweet 16 tweet-off. The game will begin with a@KCTCS Transfer Tournament GAME ON! tweet at 9 a.m., on Monday, March 16.To score points Big Sandy students or staff can tweet with one, or both, of the following tweets:
A tweet containing @BSCTC05 + #kytransfermadness

A tweet containing @BSCTC05 + the college you are transferring to + #kytransfermadness
Points are earned for EVERY tweet. The first Sweet 16 round will run fromMonday, March 16 - Thursday, March 19.The winners of round one will move on to the next rounds to be played the following week, leading up to the championships on Wednesday, March 25. Lets make Big Sandy the Transfer Madness Twitter Champion!!

Transfer Madness Online Transfer Fair
KCTCS is partnering with the Council on Postsecondary Education (CPE) and almost every four-year and private institution in the state to hold the third annualonline transfer fair!The event will be March 26, 2 p.m. to 8 p.m. EDT. During this time students can log in and visit virtual booths set up by other institutions and hear what transfer opportunities are available for KCTCS students, prospective KCTCS students, or those just interested in transfer. For more information visithttp://transfermadness.org/and register today. You must register to participate. Many of the participating four-year institutions will offer special promotions for students who complete the process during this online event.