Big Sandy trains High School Students for Immediate Employment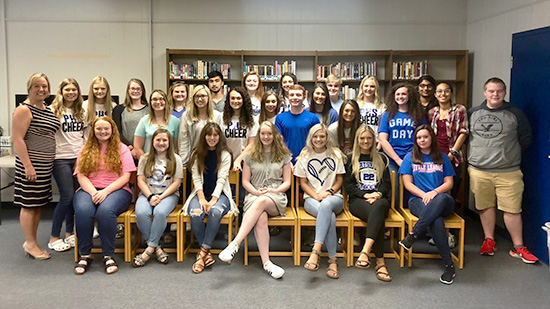 Big Sandy Community and Technical College (BSCTC) is pleased to announce a partnership with Paintsville Independent School District to train high school students to become certified nurse aides (CNA) in eastern Kentucky.
Training is underway as 30 Paintsville High School students began the program during the fall semester. These students will attend classes every morning at the Mayo Campus of Big Sandy CTC and return to their high school for regular classes throughout the day. With this certification, many of these students will graduate high school and go directly into the workforce with hospitals, rehabilitation centers, nursing homes, adult-day care centers, hospice and long-term care facilities.
Certified Nurse Aides spend more time with patients than any member of the health care team. They assist patients with personal care, dressing, mobility and eating. Due to the time they spend with the residents at long-term care facilities, they often function as the "eyes and ears" of the patient care team and report critical changes to their supervisors.
"This is a great opportunity for our students to obtain college credit and an industry certification that will lead to immediate employment in the healthcare field upon graduation from high school," said David Gibson, Superintendent of Paintsville Independent School District.
"We are delighted to have these students on campus and even more excited they have chosen a career path with multiple off ramps. Some may continue their education in an allied health field, while others will earn their certification and go straight to work," said Dr. Sherry Zylka, BSCTC President/CEO.
For more information about the CNA courses and other great educational opportunities, contact us today at 606-886-3863.