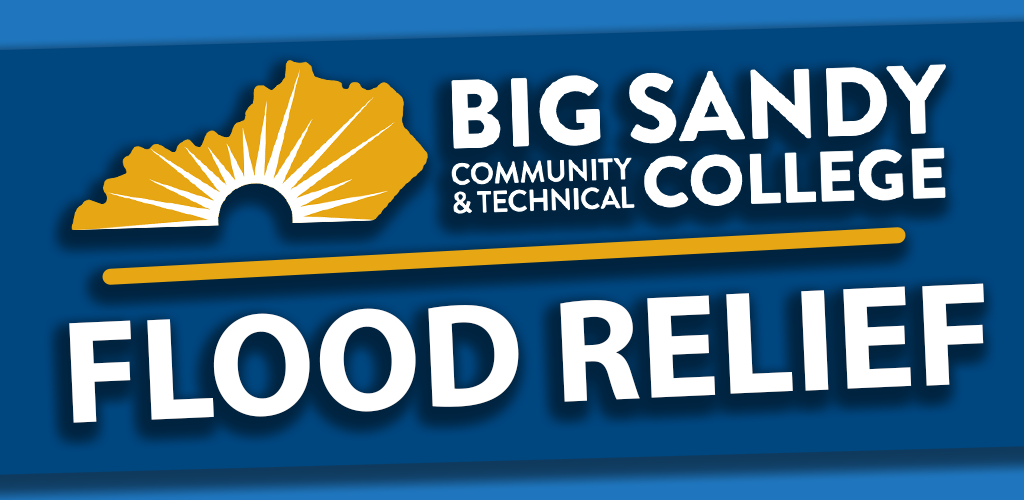 BSCTC Student Flood Relief
Eastern Kentucky is beginning the mass undertaking of recovering from the devastation and loss of lives and property from the flash flooding that occurred in late July and early August 2022.
Through the local and national outreach that we have experienced, Big Sandy Community & Technical College has established the BSCTC Student Flood Relief program. If you are a full- or part-time student with us and have been affected by the flooding and want to apply for assistance, please click on the link below.
We will award and distribute the funds based on application date and need as quickly as possible. Please know that funds are minimal. While we know the damages are significant, we hope the emergency funds will assist with meeting some immediate needs.
Other Resources