BSCTC's Paul Hay Receives Appalachian Hardwood Training Initiative Scholarship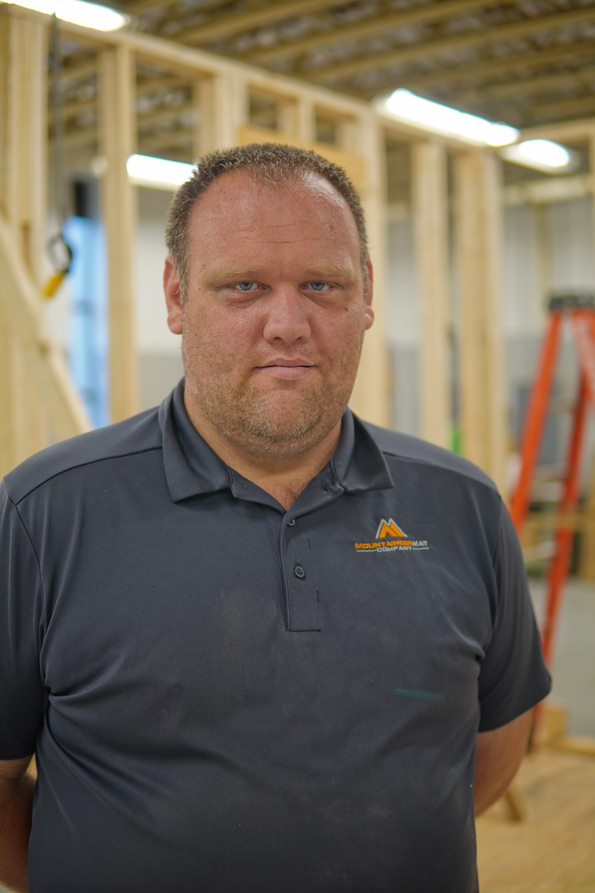 Big Sandy Community & Technical College proudly announces that Paul Hay has been awarded the Appalachian Hardwood Training Initiative Scholarship. Hay is pursuing a degree in Construction Technology, a program that prepares students with the skills and knowledge necessary for a career in building homes and businesses.
Hay is from Fallsburg, Lawrence County, and attended Lawrence County High School (2008) in Louisa. He chose to study construction because he is drawn to hands-on work, and he enjoys woodworking. Big Sandy was a perfect fit for Hay because he loves the region and wants to live and work in Eastern Kentucky.
Hay is studying blueprint reading, site layout, foundation work, rough framing, roofing, finish work, cost estimating, and material preparation for construction sites, as well as gaining practical experience in the carpentry shop.
Big Sandy President Telly Sellars stated, "Paul's receiving this prestigious scholarship is a victory for all of us because our sole purpose at the community college is to build a stronger region to make a greater impact on the world. We are very proud of Paul's accomplishment!"
The Appalachian Hardwood Training Initiative (AHTI) develops educational and training opportunities for those employed in the industry's sawmills and wood manufacturing facilities throughout the ARC region and for underemployed and unemployed individuals in the region.
For more information about Big Sandy's Construction Technology Program, please email lmcginnis0003@kctcs.edu
###
Big Sandy Community & Technical College (BSCTC) provides accessible quality educational opportunities for student success, promotes economic growth and enhances the quality of life of its constituents. As the region's premier community and technical college, BSCTC is recognized as the first choice for higher education; academic achievement; cultural enrichment; student success; and community, workforce and economic development. With campuses in Prestonsburg, Paintsville, Hager Hill and Pikeville, BSCTC offers 30 programs and more than 200 credentials. Visit www.bigsandy.kctcs.edu to learn more.