Artist Wesley Hunt Exhibits at McCall Art Gallery, BSCTC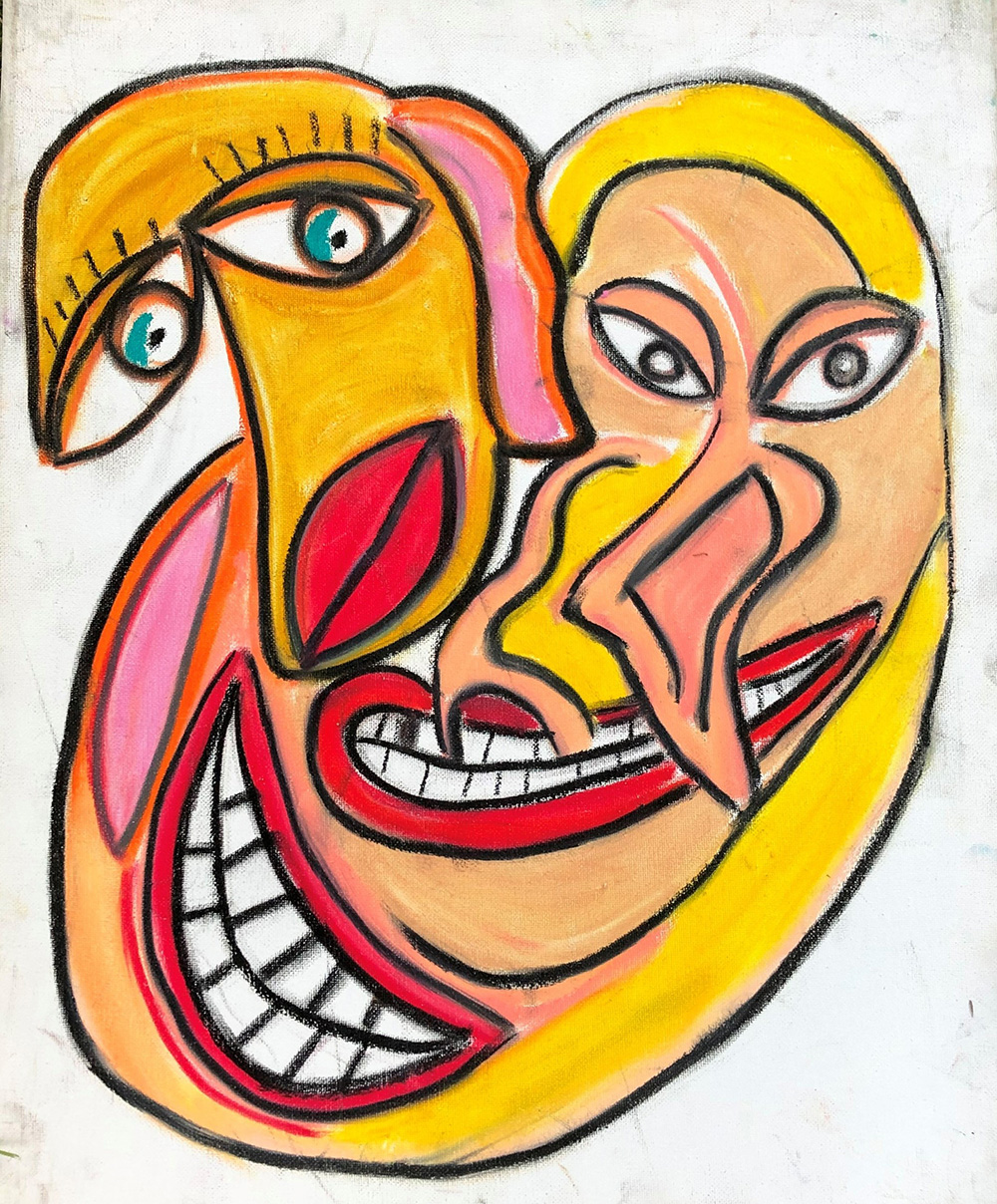 Photo Caption: Artwork by Wesley Hunt
Big Sandy Community & Technical College will host an exhibition of the art of Wesley Shane Hunt at the McCall Art Gallery on the Prestonsburg Campus. Entitled Synchronicity: An Exercise of Consciousness, the exhibit will open on August 31 and close on September 27. An opening reception will be held on August 31 at 3 pm.
Hunt, a native of Pike County, spent a few years traveling and experiencing different cultures before eventually returning to the mountains. Once back in his home state, Hunt was able to obtain not only a bachelor's degree in Human Services, but also completed a Master's degree in Mental Health Counseling from Lindsey Wilson College.
Hunt worked as a case manager and addiction therapist in the years leading up to his becoming a professional artist. A lifelong musician, Hunt had always had a creative side to him. Not until he stumbled into the world of abstract art did he ever find true freedom. Currently, Hunt is making the transition into being a full-time professional artist.
For him, art is therapy. Art can be therapeutic in many, many ways. As an artist, as the creator, he's on a constant spiritual journey. Ever increasing his awareness and mindfulness throughout the completion of each piece, he is fortunate to be able to observe the process of creating art from beginning to end. He feels the subjects' emotions, the ups and the downs, the lows and the highs… an emotional roller-coaster of sorts. He's merely an observer participating in the transference of energy from the spiritual to the physical, as he allows the energy that's present to record himself on canvas. It is at most times, controlled chaos. For more information about Wesley Hunt, go to @wesleyhuntoriginalart
For more information about the McCall Art Gallery, go to @mccallartgalleryofbsctc or email msmith0588@kctcs.edu.
###
Big Sandy Community & Technical College (BSCTC) provides accessible quality educational opportunities for student success, promotes economic growth and enhances the quality of life of its constituents. As the region's premier community and technical college, BSCTC is recognized as the first choice for higher education; academic achievement; cultural enrichment; student success; and community, workforce and economic development. With campuses in Prestonsburg, Paintsville, Hager Hill and Pikeville, BSCTC offers 30 programs and more than 200 credentials. Visit www.bigsandy.kctcs.edu to learn more.