Big Sandy Community & Technical College Receives 1.5 Million Dollar Grant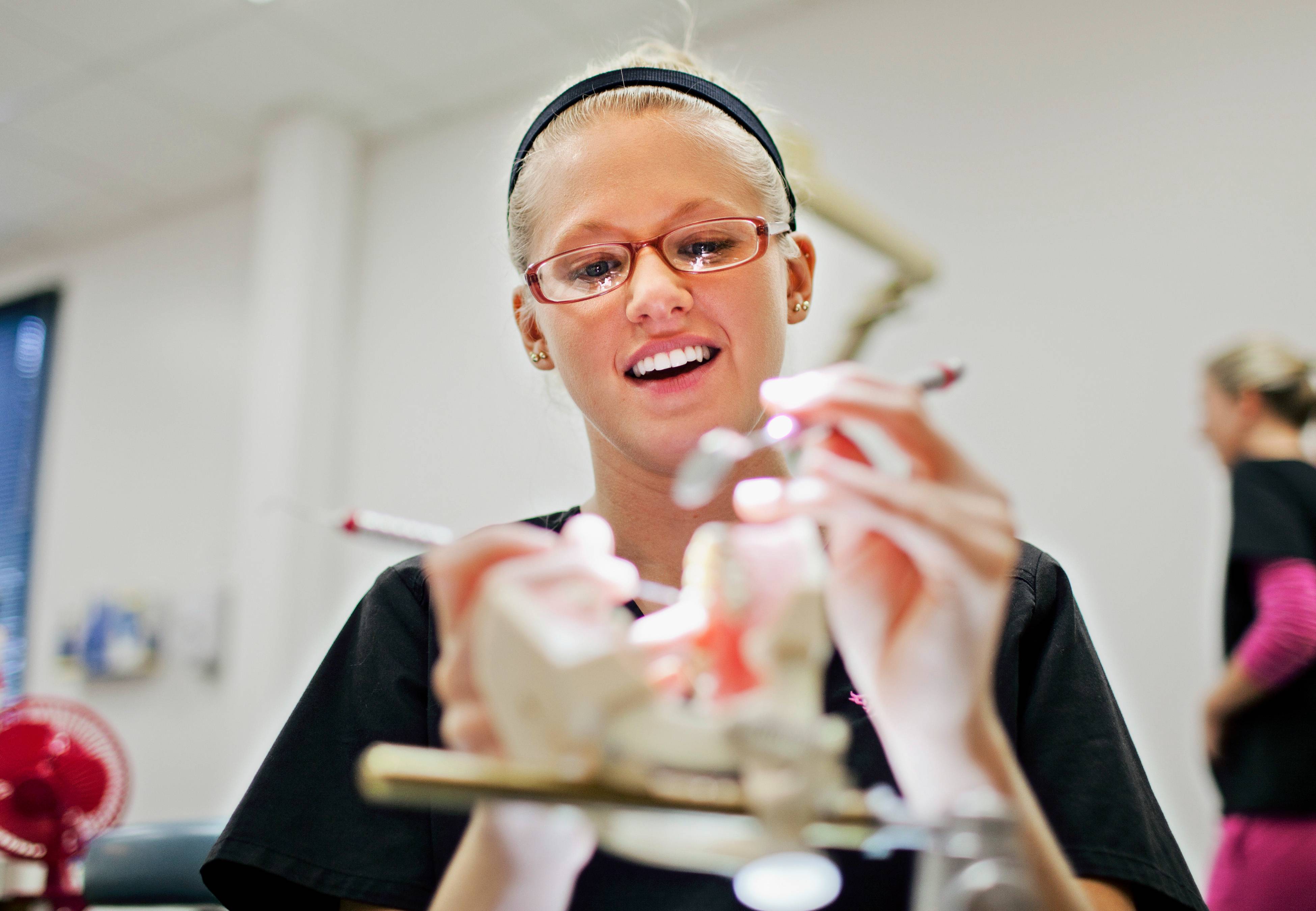 Big Sandy Community & Technical College is proud to announce that it has received $1,500,000 from the Workforce Opportunities (WORC): A Grant Initiative for the Appalachian Region through the U.S. Department of Labor's Employment and Training Administration to create the East Kentucky Oral Health Training Center on its Mayo campus.
The Center will be the new home for the College's Dental Assisting/Dental Hygiene Integrated Program (DA/DH program) certificate, diploma, and A.A.S. degree programs, and the Community Dental Health Coordinator (CDHC) certificate.
Moreover, the Center will become a site for Central Regional Dental Testing Service (CRDTS) and a hub for training the region's oral health professionals (incumbent workers and small businesses) in continuing education, updated technology, telehealth, and emerging oral health treatment practices.
Dr. Jill Keaton, Program Coordinator of Dental Hygiene/Dental Assisting at BSCTC, stated, "The Dental Hygiene and Dental Assisting faculty are excited to be a part of the new initiative to create the East Kentucky Oral Health Training Center. We appreciate the leadership and support of BSCTC President Dr. Sherry Zylka. We look forward to working collaboratively with local, state, and national partners to provide oral health education to oral healthcare providers in our region. We are enthusiastic about preparing a workforce ready to make an impact on improving oral health outcomes in Eastern Kentucky. We look forward to this exciting and impactful endeavor."
The Center will increase the region's capacity to provide a reliable pipeline of trained oral health professionals to mitigate the oral health disparities prevalent throughout our communities. President Sherry Zylka expressed her vision of this project, "The impact our East Kentucky Oral Health Training Center is a game-changer for our region. Our people deserve a better quality of life through improved oral health and an increase in viable job opportunities. Eastern Kentucky is growing, and we are proud to be a part of the movement."
The Center will feature twenty (20) operatories and the latest technological advances in oral health/dental care. Additionally, during the project period, BSCTC is committed to serving 200 incumbent workers through continuing education and workforce training customized for oral health professionals in the region.
Continuing education and workforce training will focus on certifications such as coronal polishing and radiology for dental assistants, laser debridement, and local anesthesia for dental hygienists, telemedicine, and others to support and grow the oral health/dental care workforce in the region.