Velina Stacy: First Woman to Graduate BSCTC's Industrial Maintenance Program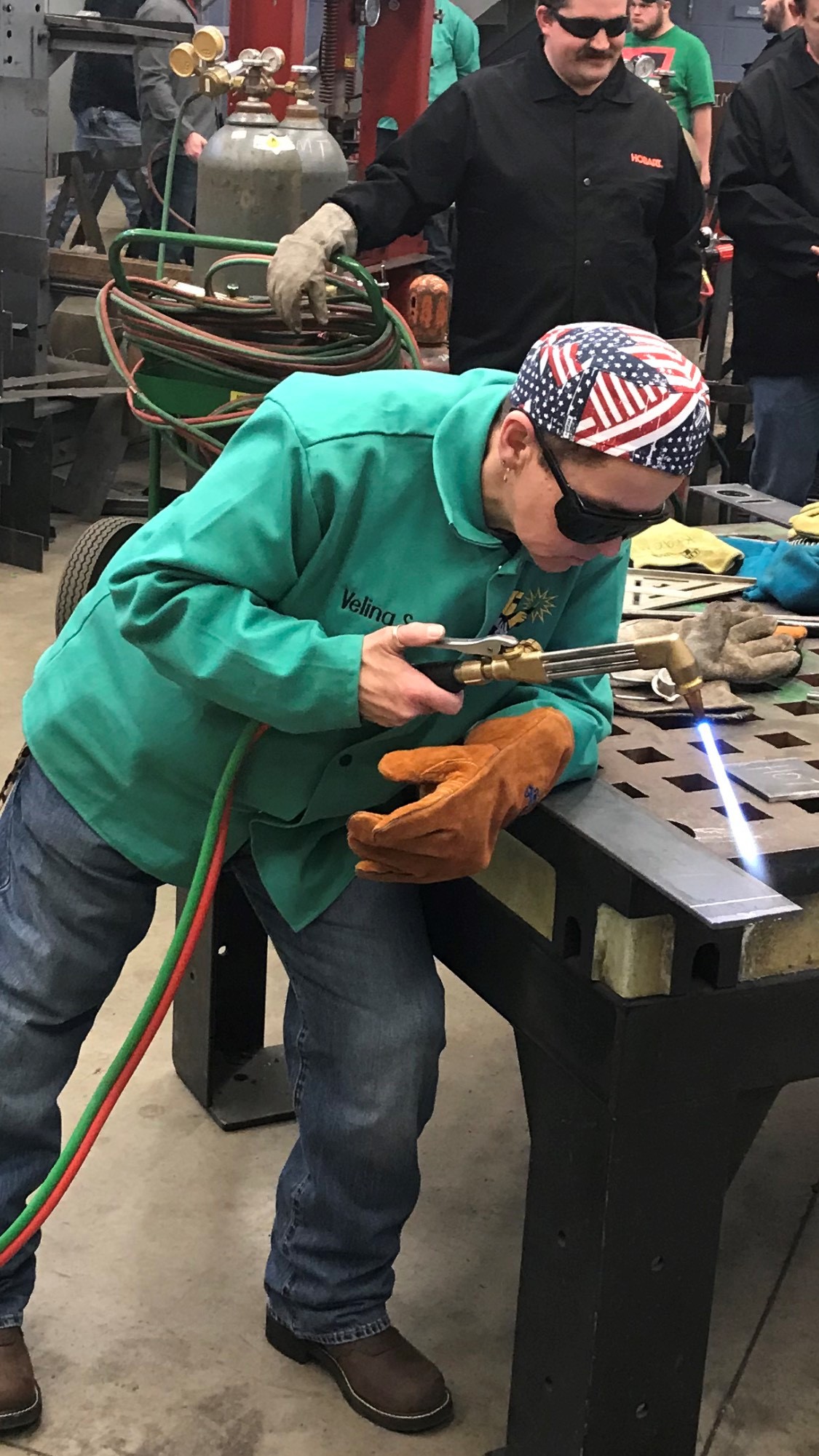 Big Sandy Community & Technical College is proud to spotlight Velina Stacy, the first woman to graduate from the Industrial Maintenance (IMT) Program just last month.
Stacy has fought hard to make many comebacks in her life. She entered the IMT Program as an adult learner after working fifteen years in the highway construction industry. Before entering the Program, Stacy battled serious illness and underwent a double kidney transplant.
Stacy was never one for a desk job. She has always loved making things and working with her hands. When her doctors released her, she enrolled in college.
Stacy was a top student of the Program, as she passionately absorbed the instruction of faculty Charles Moore. "Going to BSCTC was one of the best experiences of my life," Stacy shared.
Stacy also found a creative outlet through industrial art in the IMT Program when she discovered her love of welding. She credits the BSCTC faculty, who made her feel comfortable and free to explore her craft in the welding lab.
The IMT Program requires strong analytical skills from its students. The Program trains individuals to maintain and repair industrial equipment and machines in manufacturing, construction, and buildings/industry structures. The Program requires proficiency in the areas of machine tools, welding fabrication, electrical troubleshooting, hydraulics/pneumatics, knowledge of industrial mechanical drive systems, PLCs, as well the ability to interpret blueprints and schematics. Additionally, students develop skills in the use of testing equipment, precision measuring instruments, as well as electrical, mechanical, hydraulic, and pneumatic processes applicable to industrial machinery.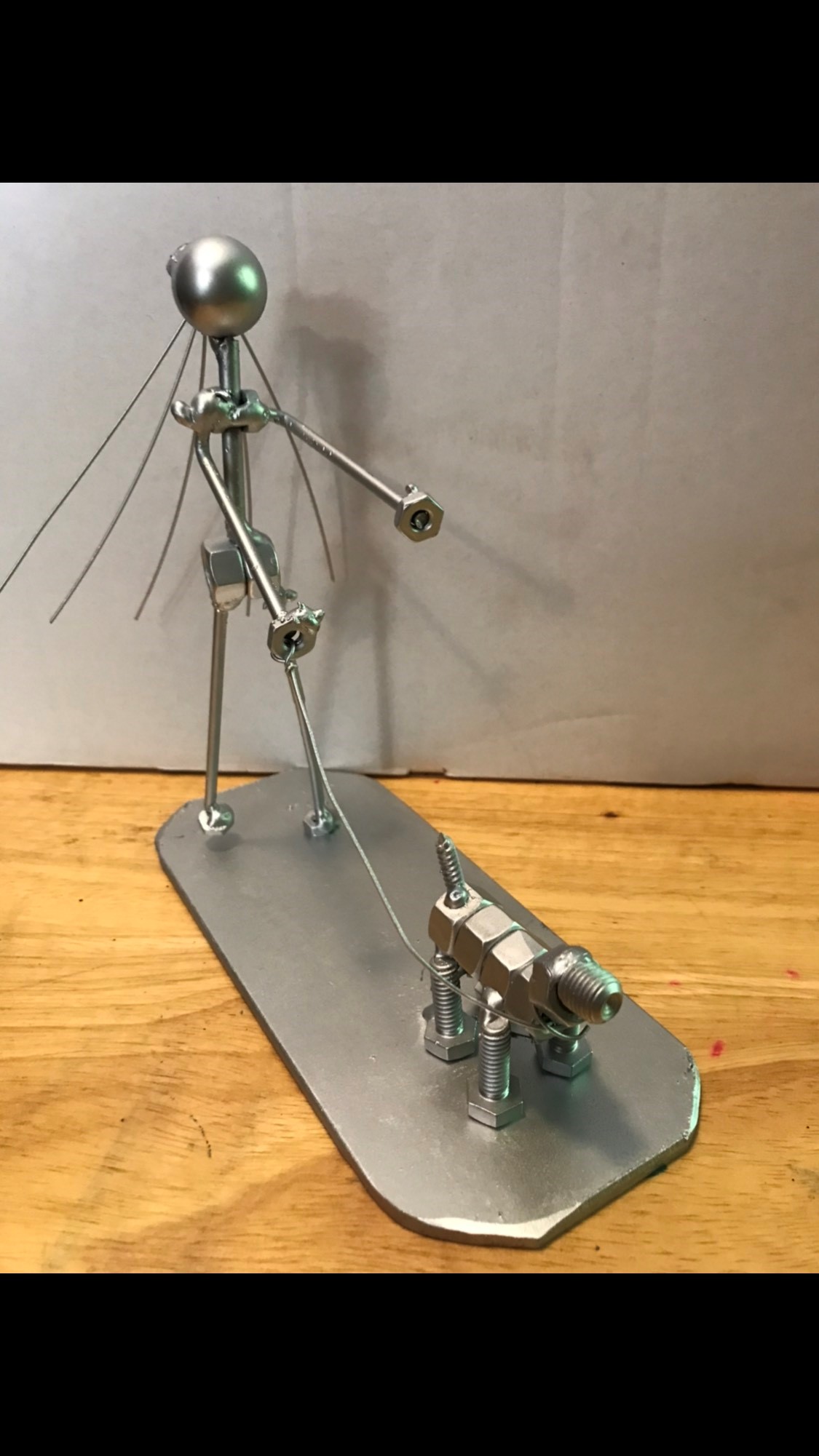 Stacy has high expectations and hopes for her future. She stated, "I know I will succeed because I have the dedication, work ethic, and now the education to make it happen." Her next goals include securing a position at Toyota in Georgetown. She also will continue to challenge herself in her work as an industrial artist.
For more information about BSCTC's Industrial Maintenance Program, please contact Charles Moore at charlesk.moore@kctcs.edu or call 606-886-3863 or 606-218-1244.