Catherine Twiss Noakes: BSCTC Alumna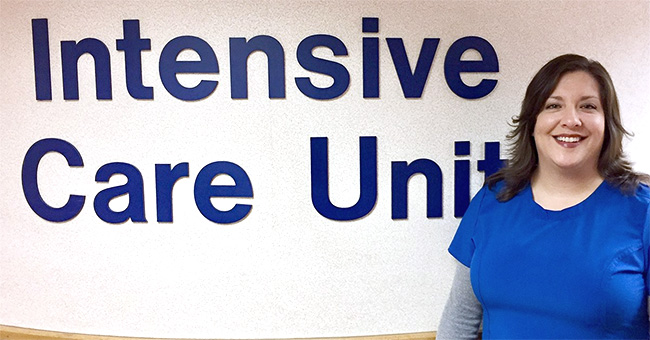 A sharp-witted intelligent brown-eyed girl sat in freshman English class in a high school in eastern Kentucky. She day-dreamed about what she would become and processed all the possibilities with a keen sense of maturity, anxiety and an intuitive sense of the world far beyond physical miles yet traveled. That's all to say: this long-haired, Jimi Hendrix-loving girl was easily bored.
Both logical and creative, she naturally contradicted the left brain/ right brain theory just by her very existence. The possibilities were endless, but the confusion was great. This sharp-witted intelligent girl could never have guessed how successful she would become. This is the story of Catherine Twiss Noakes.
After high school graduation, Catherine was still unsure about a career path, so she served as an AmeriCorps Vista member in Pike and Floyd Counties. Her eyes were opened to the desperation in her community. Catherine helped folks receive government welfare benefits and placed them in jobs. She also worked long hours to help them with transportation and her "eyes were opened to the drastic imbalance between the haves and have nots." Through her work, her sense of community was strengthened, and she was transformed.
These difficult experiences as an AmeriCorps Vista member were also interlaced with unexpected moments of beauty for Catherine. She very quickly developed an affinity for the gratitude and humility people expressed when she could give them some hope. Catherine discovered that she loved helping people.
"Community" in the most colossal sense of the word became her passion.
Catherine was pursuing community the way she had been taught as a Native American- Appalachian. Catherine is Lakota Sioux and was born on the Pine Ridge Reservation in South Dakota. Catherine's father was a Vietnam Veteran and Lakota Sioux Tribal member. She is a proud descendent of Chief Red Cloud. Catherine was not raised on the reservation, but instead, grew up in her mother's native eastern Kentucky.
Catherine pursued an education in nursing at BSCTC, and now she is an integral member of the King's Daughters Medical Center staff. After serving in the intensive care unit for ten years, Catherine is now a member of an elite group called the Assessment Consultation Team (ACT). She assesses patients throughout the hospital to determine treatment plans of action. She stated, "I love what I do because my whole daily effort is put into helping someone get back to life." She also praises the other members of her team and how well they work together to be effective. Catherine stated "I do see myself as a mentor now. I always keep in mind what I felt like being a brand-new nurse."
Catherine's mother is a nurse, so she was keenly aware of the hard work, long hours, and the physical toll of the profession; however, she also witnessed the great satisfaction that comes from service to others through her mother's work. She also knew the financial peace of paying one's bills on time: "Within one month of accepting a nursing position, I was out of poverty. In two months, I was financially self-sufficient."
Of her life Catherine explained,
The goodness and the love of the people when I was growing up in Floyd County taught me how to care for others. I saw it in action. The combination of my heritage taught me that family is everything. We are all just an amalgamation of those who have gone before us. Accepting who we are as people is the kindest thing we can do for ourselves. I live to honor my mother and father; I work to live a life that honors them.
BSCTC alumna Catherine Twiss Noakes is a great testament determination, hard work and human kindness. Thank you, Catherine, for being a sharp-witted intelligent woman.