Rachelle Burchett, BSCTC Interim Director of Community Workforce and Economic Development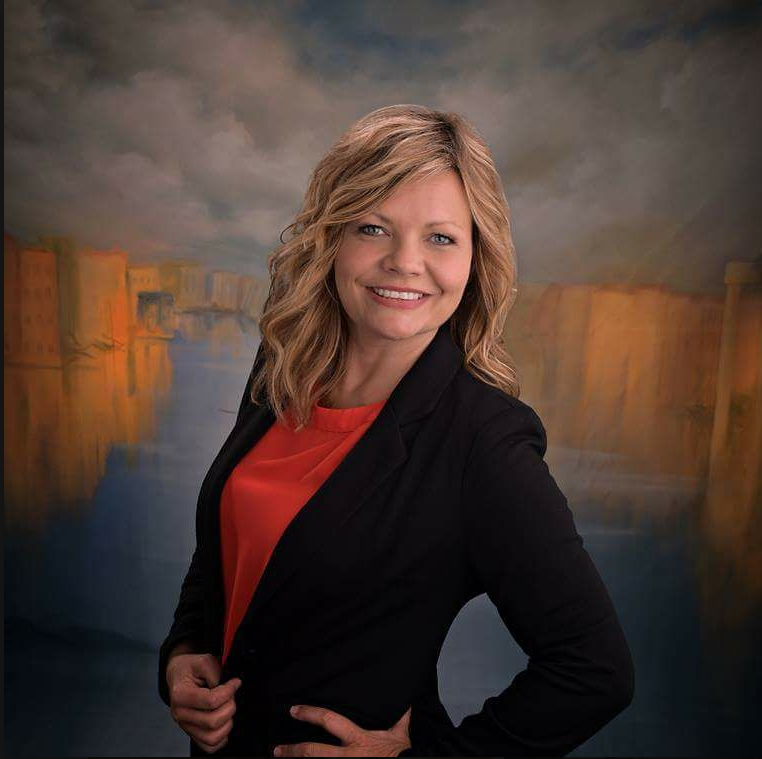 Rachelle Burchett determined to attend BSCTC after she began her family. In fact, as a non-traditional student, she was featured in an advertising campaign entitled "Three Good Reasons to Go Back to School" that denoted her three beautiful young sons in the campaign. However, Rachelle's story was more than billboard-worthy. It was real and powerful and based upon a familiar desire to teach through actions. To become a role model is perhaps one of the highest callings in this life, and Rachelle embraced the possibility that she would reflect self-determined growth to her sons.
While at BSCTC, Rachelle also began working in the Public Relations Division. She was initially seeking a degree in education; however, the experiences of general education courses afforded her the opportunity to challenge her ideas and fully contemplate her career choices. With just such times and her experiences working on campus, Rachelle began to realize her natural leadership abilities. Leadership became her overarching passion.
Upon graduation from BSCTC, Rachelle transferred to Northern Kentucky University and earned a Bachelor's Degree in organizational leadership. Rachelle learned so much academically; equally important, she learned so much more about herself fundamentally. Rachelle fell in love with formal leadership, its theories and practices. The concept of leadership in its powerful capacity to positively change organizations and individuals' lives became her mantra. She could see the big picture—and she could set the big picture.
Rachelle began her professional career at Eastern Kentucky Concentrated Employment Program, Inc. (EKCEP). She then became a pharmaceutical representative. During this time in sales is when Rachelle experienced the most self-growth, as she truly gained confidence and professionalism, and she found her voice as a leader and an effective communicator. What's more is that when she finished that career, she and her partner were ranked number one in the nation for overall sales.
Rachelle moved on to build The Communication Trainer, which is a business that helps businesses and organizations create cultures that would allow their employees to thrive instead of survive. This goal is achieved through and by tailor made trainings geared toward leadership, communication, customer service, and sales. Her passion for people and insight for industry is demonstrated in her company's tag line "It's Not Personal, It's Personality".
Thankfully for BSCTC, Rachelle's career came full-circle when she was hired as the Director for a 3.5 million-dollar Eastern Kentucky Coal County Transformation (ARC) power grant now branded as Digital Careers Now. She and her "dream team" as she affectionately calls them consists of Sandra Brown, Kimberly Cunagin, and Stephanie Abshire. Together they have directly helped 181 individuals receive employment in our region. When asked about her successes, Rachelle said, "It is awesome to invest in people. It is essential to ask the questions "what do you love to do the best? What don't you love?" in order to create a winning team."
BSCTC welcomes Rachelle home with tremendous appreciation for her journey, her impressive accomplishments, and her keen expertise.