Big Sandy President participates in Dancing for Shelter
Published on Nov 12, 2018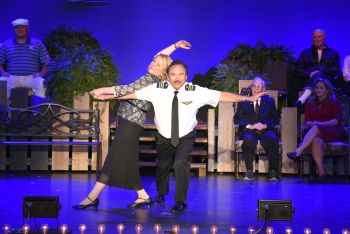 Homelessness has become an ever-growing issue across the country and even here in eastern Kentucky.
Dr. Sherry Zylka, Big Sandy Community and Technical College (BSCTC) President/CEO joined in with other dancers from the area on Friday, November 2, at the Mountain Arts Center (MAC) for the first ever Dancing for Shelter event.
The event which was based on the hit television show "Dancing with the Stars" paired local community members with professional dancers or dancing instructors to compete for awards, all while raising money through votes. Zylka and her dance partner Bill Benazatti, spent weeks working to perfect their routine and were one of 11 teams to perform.
"I am delighted to have participated in this event for the homeless shelter," said Zylka. "In addition to all the services available at the shelter, BSCTC would love to help them with their educational or job-training needs to rejoin the workforce."
For information about the Floyd County Homeless shelter, visit them on Facebook.