BSCTC Awarded Justin T. Chafin Memorial Scholarship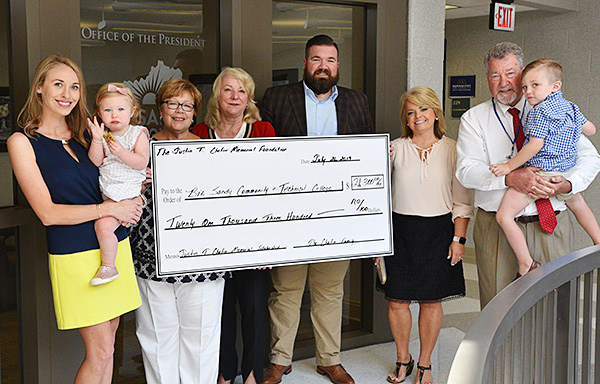 BSCTC students now have another great scholarship opportunity to offset the cost of college with the recent donation from the Justin T. Chafin Memorial Scholarship. The donation was recently and generously made in in the sum of $21,300.
The scholarship will be awarded to students pursuing an Associate of Science degree who also reside in the five-county service area of BSCTC (Floyd, Johnson, Magoffin, Martin or Pike counties). Preference will be given to male students and the scholarship can be renewed for a second year if the student maintains a 2.5 GPA.
Justin T. Chafin graduated from Big Sandy Community and Technical College in 2008 and was a member of the inaugural class of the college's Honors Program, as well as a member of the KCTCS Student Leadership Team and the KCTCS All-Academic Team. Justin continued his education at Morehead State University. He then earned the Doctor of Pharmacy from the Bernard J. Dunn School of Pharmacy at Shenandoah University.
A brilliant young man who loved with the biggest of hearts, Justin always placed others before himself. In his honor, his family has established the Justin T. Chafin Memorial Foundation to commemorate his life and his devotion to others. This memorial fund helps to assure that his memory lives on through the success of young scholars of central Appalachia. Dr. Sherry Zylka, President/CEO of BSCTC shared her gratitude for this donation when she remarked, "We are humbled in these moments of great generosity, and we are greatly honored to disseminate these funds in Justin's name and legacy."
For more information or to donate to the Justin T. Chafin Memorial Scholarship, contact Kelli Martin at 606-886-7358 or email kelli.martin@kctcs.edu