East Kentucky Science Center Appoints New Director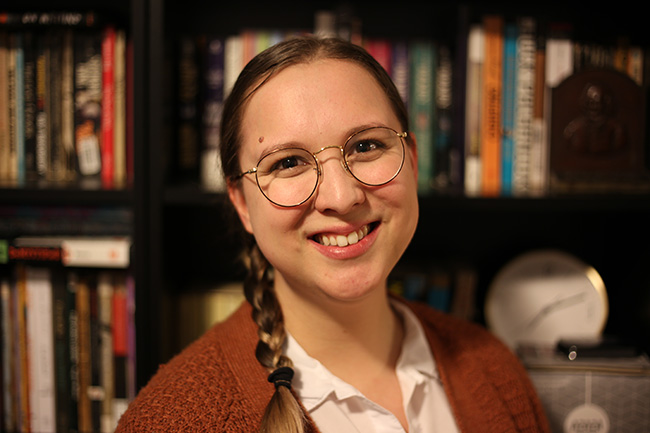 Big Sandy Community & Technical College announces the East Kentucky Science Center & Varia Planetarium (EKSC) has identified its next director, Chrysta Ghent of Jersey City, New Jersey. Ghent will begin her tenure at EKSC in early August.
Ghent is a passionate and creative science educator with over ten years of experience in planetarium education, informal science education, and science education research. Her specialties include astronomy education, educator professional development, and curriculum development.
Ghent has several publications to her credit and is pursuing a doctoral program in curriculum and instruction at Pennsylvania State University. Ghent's experience in grant-writing and creative ideas for fundraising will make her a great asset to the Science Center, BSCTC, and the community.
The East Kentucky Science Center & Varia Planetarium's initial board of directors formed in 1996 and with the first director, Duane Sanders, worked hard to make the dream of a world-class center for science education a reality. EKSC opened its doors to the public in 2004 under the direction of Ray Shubinski. Eric Thomas served as director from 2006 until 2008. Dr. Thomas Vierheller served as Interim Director from 2008 until 2011. In 2011, Steve Russo took the helm, relinquishing it this year after ten years of service. Ghent will be the sixth director of the EKSC and the first woman in this role.
Ghent and her husband are enthusiastic hikers and kayakers and share a love of music, performing together in several different bands. They will be relocating to the Prestonsburg area over the summer.