BSCTC & MAC Partnership, Celebrates Birthday Month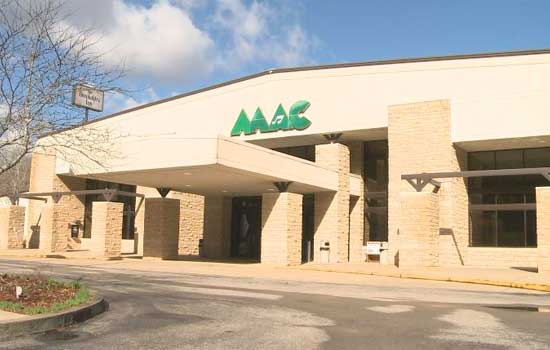 The Mountain Arts Center (MAC) and Big Sandy Community & Technical College (BSCTC) celebrate the fifth year of their very successful partnership during this May. The City of Prestonsburg and BSCTC share management of the MAC.
As the arts are thriving in central Appalachia, the MAC and BSCTC is right at the very core with their partnership. This work is a point of great pride, as it denotes the innovation, resourcefulness, and compassion both organizations possess for eastern Kentucky.
Built on the premise that people and organizations are stronger together, the MAC/BSCTC collaboration emphasizes the differing strengths of each organization for the common goal: to build eastern Kentucky.
"This partnership is a about two organizations who share a vision coming together for the good of a region. It is based on leveraging natural resource of the arts in this part of the world." stated Joe Campbell, Executive Director of the Mountain Arts Center and employee of Big Sandy Community & Technical College.
The partnership draws from the abundance of artistic talent in the mountains. Both organizations share the faith that eastern Kentuckians have strong creativity and resiliency. The MAC and BSCTC have combined to provide a vehicle to promote art that in turn, promotes entrepreuneurship and tourism.
President Sherry Zylka remarked, "Eastern Kentucky is rich with artistic talent. BSCTC's partnership with the MAC serves our region through education that builds community. Our work with the MAC generates tourism and makes eastern Kentucky a great place to live."
BSCTC and the MAC have created dual credit courses, employed apprentices through the KY Ready to Work Scholarship, an audio production college certificate, and continues to work closely with emerging programs through CMH23.