Medical Coding: A Career With Options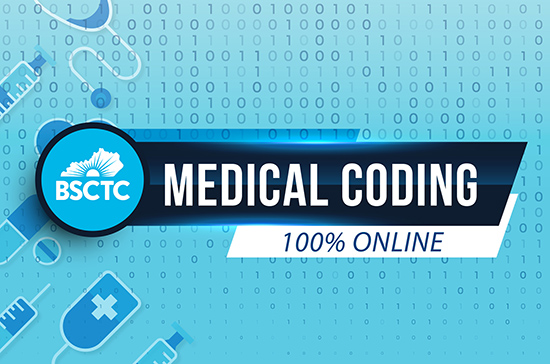 The Medical Information Technology Program at Big Sandy Community & Technical College trains students to launch a robust career in medical coding.
Medical records and health information technicians are primarily in offices of physicians, hospitals, nursing care facilities, outpatient care centers, and home health care services. Insurance firms that deal in health matters employ a small number of health information technicians to tabulate and analyze health information. Public health departments also employ technicians to supervise data collection from health care institutions and assist in research.
Medical coding jobs are varied, and medical coders usually work 40 hours a week or part-time. Alternative hours are also acceptable for many companies; some work from home jobs are available The hours are dependent on the specific employer.
According to the Bureau of Labor Statistics, the need for medical coders is increasing. Before the COVID-19 pandemic occurred a year ago, the demand for medical coders increased up to 21% annually in this nation. Due to an aging population in the U.S., the medical coding industry is growing at a much higher rate than many other healthcare-related careers (Bureau of Labor Statistics 2019). As a result, the medical coding business is very accessible.
Medical coding is an in-demand occupation, and BSCTC offers a two-year program and other shorter programs for those students who wish to start earning wages sooner.
Students of the medical coding program receive training in medical records, transcription, accounting, medical insurance and coding, electronic medical software, and basic computer applications.
BSCTC Professor Diana Pack commented, "Once students have earned their degree in medical coding, the sky's really the only limit. The medical coding field can lead to a very lucrative work from home career, especially as students seek opportunities to specialize for their companies."
If you would like to have a conversation about medical coding, feel free to contact Professor Pack at Dpack0014@kctcs.edu or call her at 606-788-2856.