BSCTC Launches Cybersecurity Program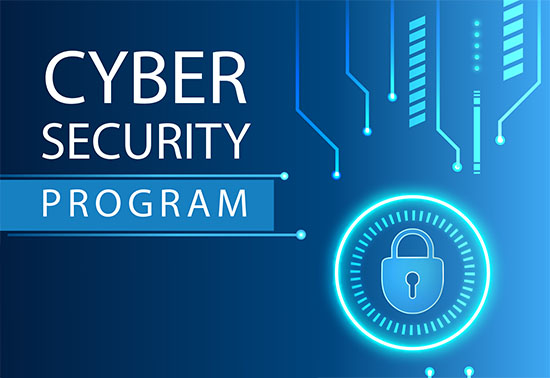 Big Sandy Community & Technical College has launched a cybersecurity program to meet the needs of an ever-growing demand for high-paying jobs in the computer technology field.
Cybersecurity is necessary for every aspect of our society. Organizations that do electronic business are required to keep the information they handle secure from hackers and others. Many organizations are just identifying the need for cybersecurity professionals. Data and networks must be secured to do business in the world today. Companies often hire consulting agencies or hire cybersecurity specialists to secure networks.
BSCTC's cybersecurity program prepares students to design, develop, and maintain secure computer systems and provide security for the users they service. Students in this program will study cybersecurity related to hardware, software, user, and data security. Tracks are available in Secure coding, network defense, cyber forensics, and cyber science.
"As a society, we depend on the security of our digital information and intellectual property. At BSCTC, we are training cybersecurity professionals to pursue high-wage, meaningful careers in central Appalachia," stated Dr. Sherry Zylka, President/ CEO of BSCTC.
The Computer and Information Technologies Program aims to prepare students for entry-level positions in computer science, information security, network administration, or network technologies.
Current data indicates there are currently over 2,300 job openings in cybersecurity in Kentucky (Cyberseek 2021). Data from the Kentucky Center for Statistics Kentucky Future Skills Report (2020) show the fastest-growing occupations for eastern Kentucky are computer and mathematical occupations. The report classifies cybersecurity as a fast-growing sector.
Registration for summer and fall classes in computer information technology and, specifically, cybersecurity is open.
For more information, contact:
Dr. Kathryn Miller
kmiller0045@kctcs.edu
606-886-3863.
'The cybersecurity program is currently pending approval by the Southern Association of Colleges and Schools Commission on Colleges.