Nursing Students and Alumni Distribute COVID Vaccine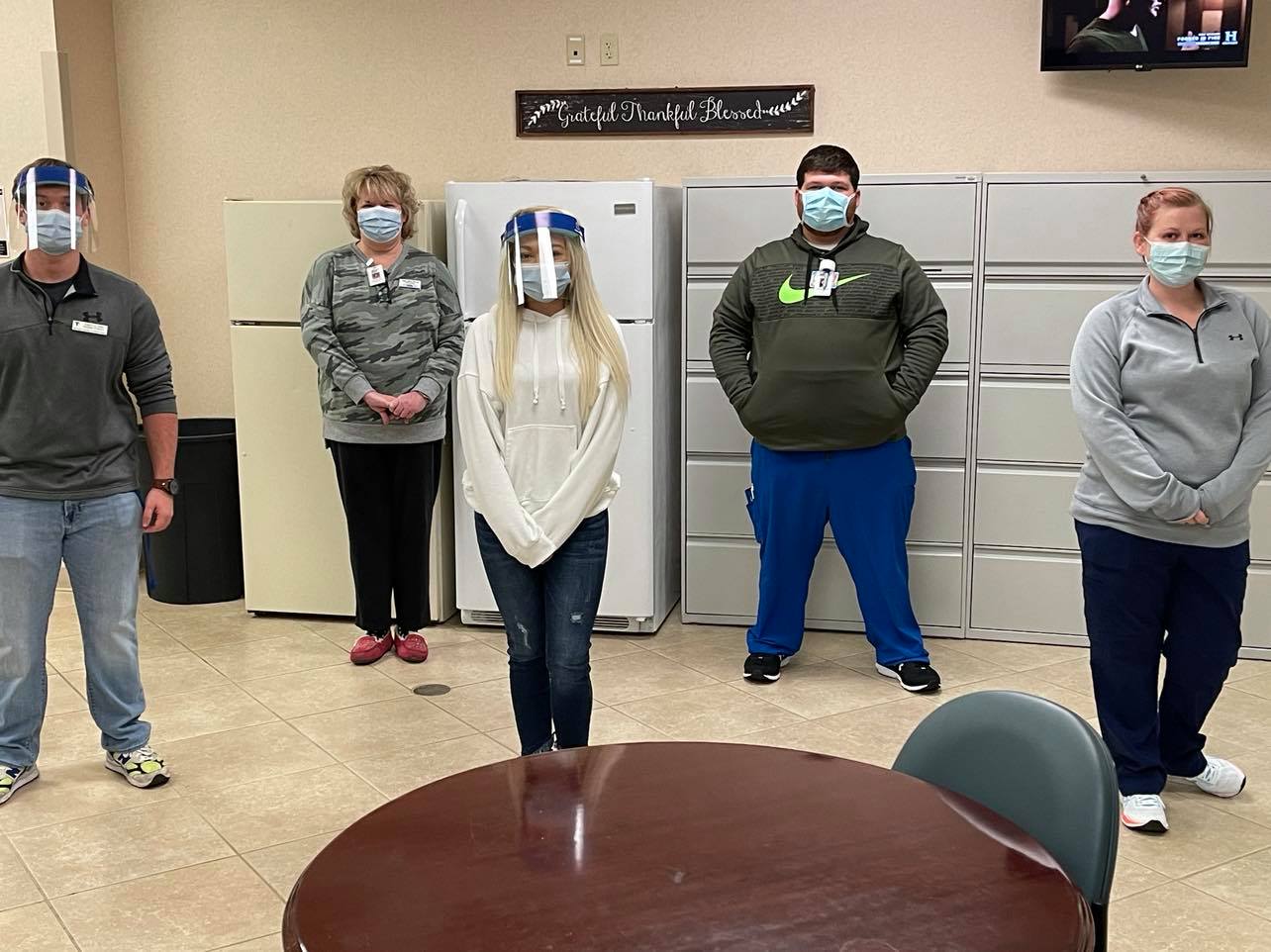 On Wednesday, January 13, BSCTC nursing professor Teddie Ratliff and nursing students Andrew Lester, Blake (Robert) Kiser, Brittany Little, and Selena Murphy participated in the drive-through vaccination program provided by Pikeville Medical Center (PMC).
Professor Teddie Ratliff stated, "I do believe last night was one of the memorable moments of my life - being a part of history delivering COVID-19 vaccines. I was so thrilled students volunteered to participate. When they realized what they were a part of - they felt the same."
Cheryl Hickman, PMC RN, Senior Vice- President/Chief Regulatory Officer, and BSCTC professors trained nursing students to administer the vaccine. Hickman is a member of the first graduating nursing program of Prestonsburg Community College (PCC), 1974. Professor Ratliff, RN, MSN, is a 1983 graduate of PCC School of Nursing.
"We are very proud to be a part of such a powerful continuum of healthcare service to our region. We are humbled to have been given an opportunity during a milestone time of COVID and the delivery of a breakthrough vaccine," stated Dr. Sherry Zylka, President/CEO of BSCTC.
To become a part of the long-standing nursing program at Big Sandy Community & Technical College, please contact us at 606-886-3863 or e-mail bs-enrollbsctc@kctcs.edu