Elliot Contracting Collaborates with Big Sandy Community and Technical College to Offer Real-World Apprenticeship Model Opportunities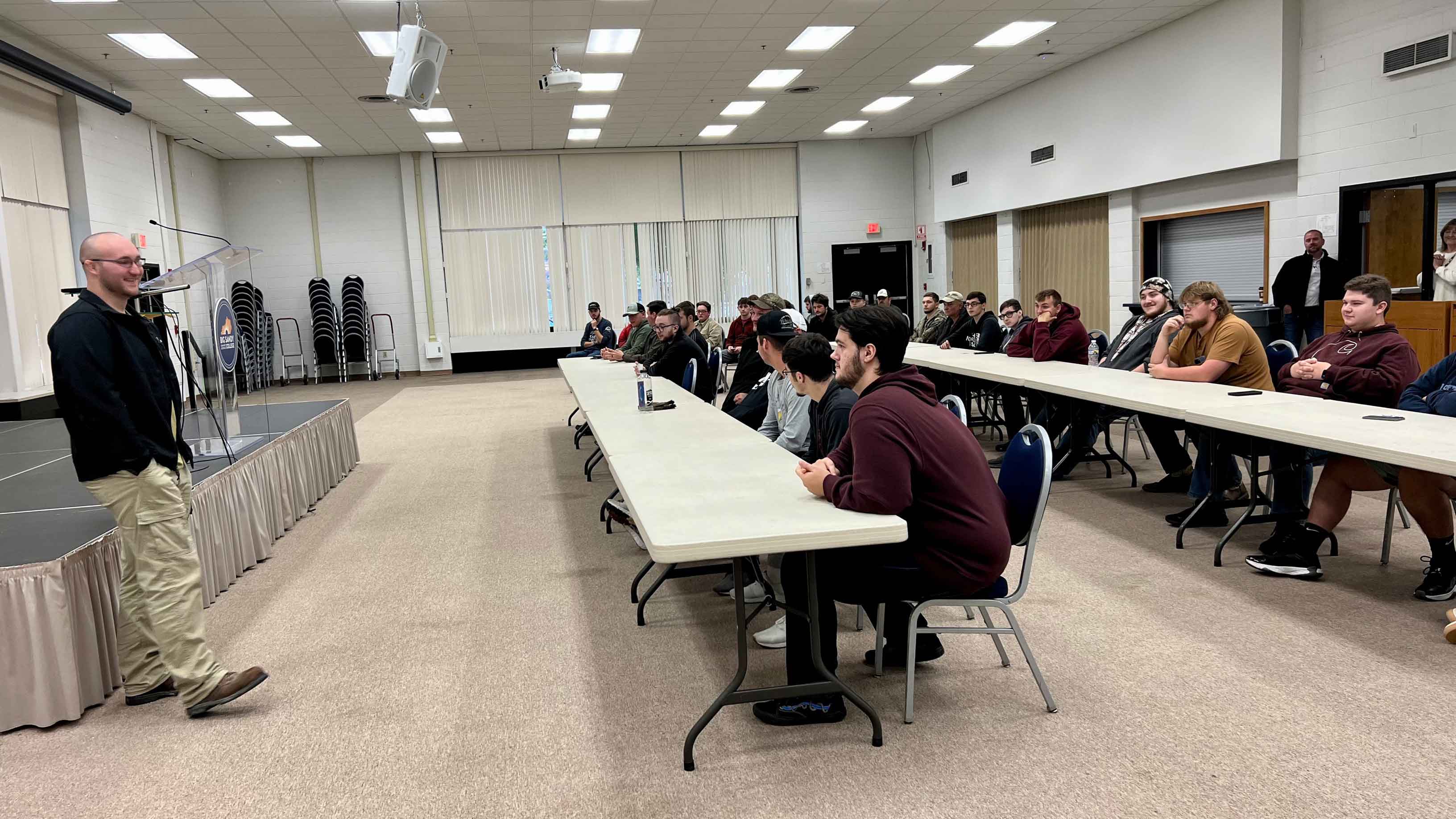 Elliot Contracting, a leading construction and contracting company based in Pikeville, Kentucky, met with Big Sandy Community and Technical College (BSCTC) technical students to provide exciting apprenticeship model opportunities for pursuing their careers. This collaboration aims to bridge the gap between classroom learning and real-world experience, empowering students to excel in their chosen fields.
Elliot Contracting will work closely with BSCTC to offer a unique apprenticeship model. This program will give students invaluable hands-on experience while studying, creating a seamless transition from the classroom to the workforce.
"We are thrilled to partner with Big Sandy Community and Technical College to create these apprenticeship model opportunities for their students," said Morgen Valentine, Senior Project Manager of Elliot Contracting. "Our goal is to empower the next generation of professionals by providing real-world experiences that complement their technical programs. This collaboration is a win-win for both the students and our company."
Joyce Wilcox, Director of Workforce Training at Big Sandy Community and Technical College, expressed her excitement about the partnership, stating, "We are grateful to Elliot Contracting for their commitment to our students and the future of our community. This collaboration not only enriches the educational experience of our students but also strengthens the local workforce and economy."
CW VanHoose, professor of electrical technology at BSCTC, shares that the partnership between Elliot Contracting and BSCTC exemplifies a shared dedication to education, workforce development, and community growth. "Working together reinforces the belief that industry leaders and educational institutions can shape a brighter future for students and the region."
For more information about creating apprenticeship model opportunities for your business, contact Joyce Wilcox at 606-230-0354.