Big Sandy Community and Technical College and City of Prestonsburg Sign MOA for Sensory Friendly Playground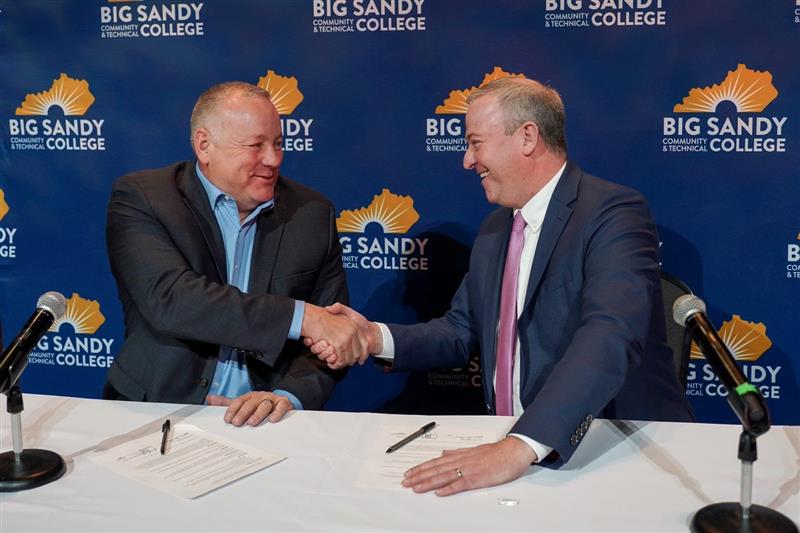 Members of Big Sandy Community and Technical College (BSCTC), City of Prestonsburg Officials, Floyd County Board of Education members, Kent Rose Foundation members, and others were present for the signing of a Memorandum of Agreement at the Mountain Arts Center to establish a Sensory Playground on the college campus.
Community members approached Mayor Les Stapleton to build a playground, and since the city is all about access and inclusivity for all, he was on board from the beginning. The next decision was to identify a place for the playground. "Searching for a great space began early, Stapleton said, and Archer Park was the first attempted location, but with flooding concerns, we searched elsewhere. I approached Dr. Telly Sellars, BSCTC Interim President, and CEO, and he was on board immediately". Dr. Sellars stated, "We want to be a part of making our community a great place to live, work, and with the Sensory Playground and locating it near the East Kentucky Science Center and Varia Planetarium, this has so many opportunities for everyone."
Work will begin soon on the Sensory Friendly Playground as quickly as possible. Mayer Stapleton will release an opening date closer to the park's completion.