BSCTC's Big Sandy Buzz Staff wins seven KPA awards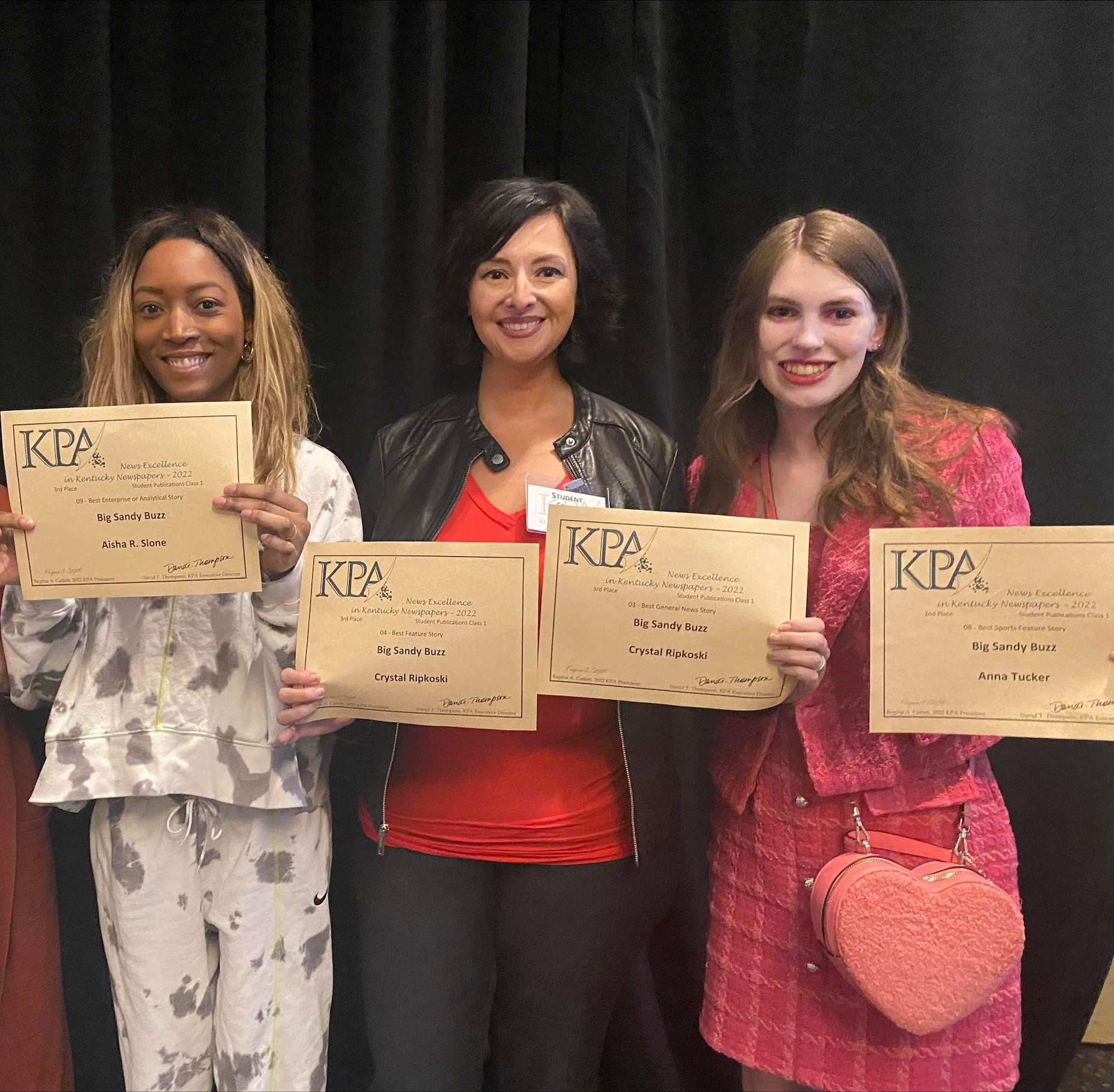 The KPA awards are given annually in recognition of excellent work by reporters, columnists, photographers, designers, and advertisers from the commonwealth's professional and college newspapers.
In the Student Publications Class 1 category (schools with fewer than 10,000 students), BSCTC's newspaper received the following awards:
Second Place, Best Front Page, News Excellence in Kentucky Newspapers – 2022;
Third Place, Best Editorial Page (which included Crystal Ripkoski's editorial "Banning Books, A Violation of Freedoms" and Nikki Burchett's cartoon);
Second Place, Best Sports Feature Story ("Student by Day, MMA Fighter by Night") by Anna Tucker;
Third place, Best Enterprise/Analytical Story ("Kanye West, mental health, and trivialized pain A call for a new conversation, compassion") by Aisha Slone;
Third place, Best Feature Story ("Student Follows Her Dream to the Winner's Circle") by Ripkoski;
Third Place, Best General News Story ("The APPY Awards: Celebrating Appalachian Talent") by Ripkoski, and
Third place, Student Publications Class 1
Staff members for the first two issues of The Buzz included Crystal Ripkoski, editor; Aisha R.
Slone and Anna Tucker, writers, and Gabriel Crum and Austin Osborne, graphic designers.
Ripkoski, who began as a Staff Reporter at Appalachian News Express in May 2022 and graduated with the Associate in Arts degree in July 2002, said, "Starting a school newspaper at BSCTC took some courage. We had a small staff, we voted on what we were going to call our newspaper, and everyone was assigned a position." She said she felt "proud" of what the inaugural staff were able to accomplish.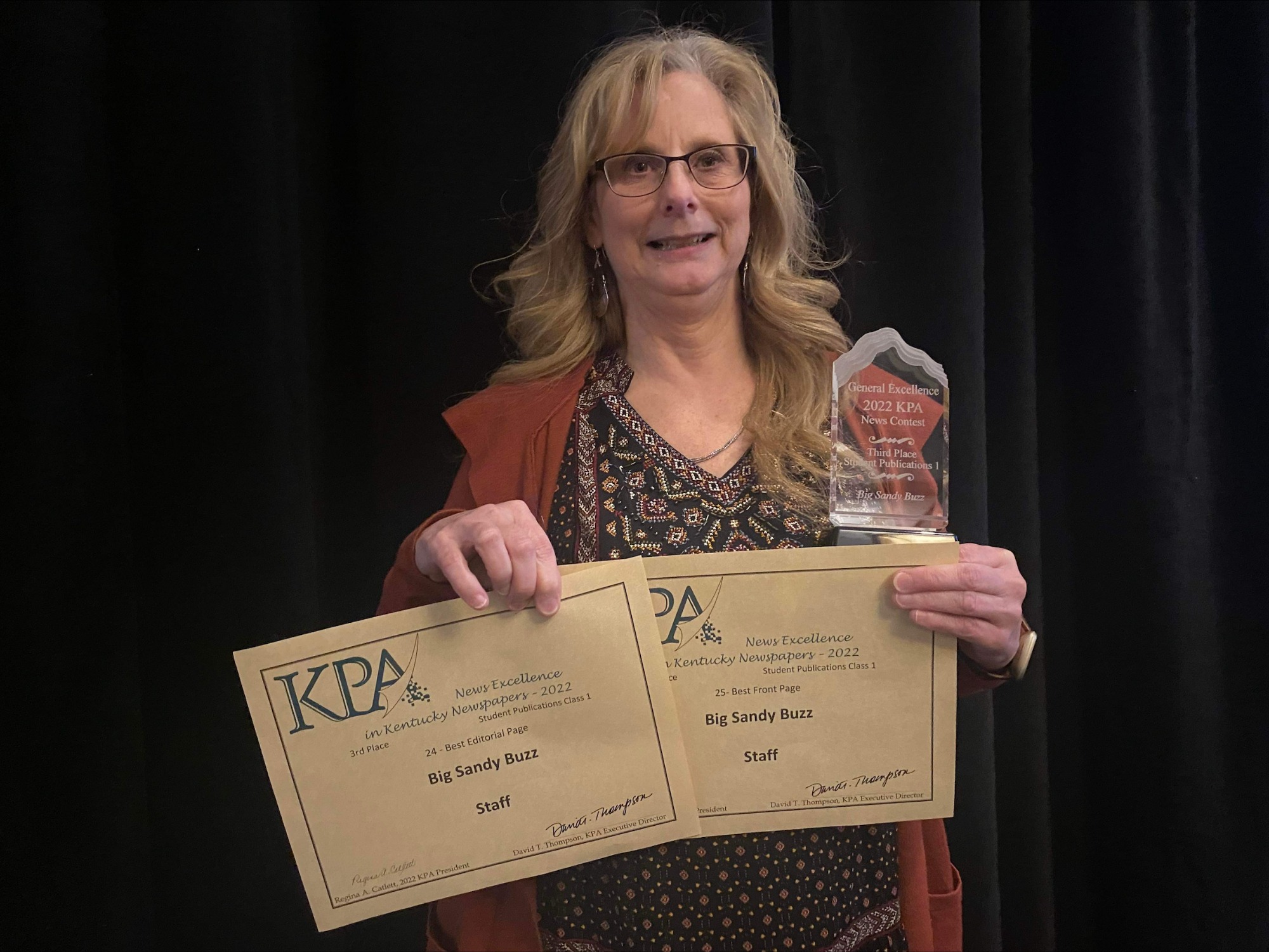 Faculty advisors to the Big Sandy Buzz are Lori Lewis and Mary Wallen. Lewis said she was especially pleased with the way the students have taken ownership of the paper – and designed a paper "for students, by students."
Wallen said, "We are so proud of these students who collaborated, worked hard, and put together two great first issues. The KPA awards are a testament to the quality of their work."