Summer Camps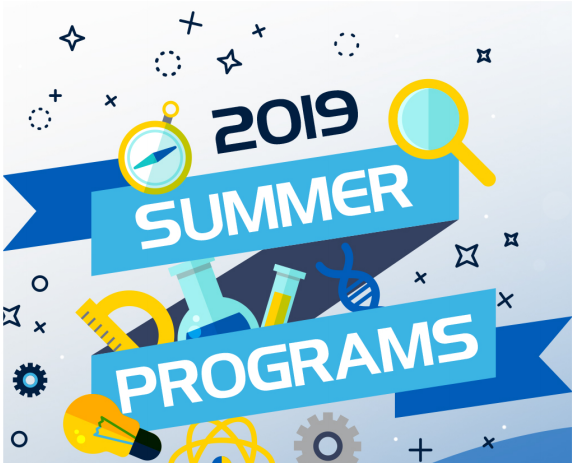 Big Sandy Community and Technical College's (BSCTC) East Kentucky Science Center and Varia Planetarium (EKSC) located on the Prestonsburg campus has announced an exciting list of summer camps beginning in June. Registration is required and lunch will be provided to campers in attendance.
Here is a full list of great camps for this summer:
Spill Your Guts!!
June 6, 2019, 9am - 3pm
Grades: 5th – 9th Grade
EKSC Members $25 Non-members $30
Planetarium Show: Light Years from Andromeda
Put on your gloves and come spill your guts as we join UK pathologist, Dr. Uneeda Bryant from the University of Kentucky's Diagnossc Laboratory! Observe her real-life animal lab! Ever wonder what a horse's brain looks like? Why does a cow have two-stomachs? Ever wonder what an animal does with the food it can't digest? What does this tell us about food chains and how different animals funccon? Learn all about animal science, how predators triumph in the food chain and how human behavior affects the animals we love and care for-for beeer or worse.
Back 2 Basics
July 2, 2019, 9am–3pm
Grades: 3rd – 5th Grade
EKSC Members $25 Non-members $30
Planetarium Show: To Space & Back
Does it seem like kids are ooen buried in their phones, tablets or computers? Has basic reasoning, problem solving and common sense become a thing of the past? This is where we come in. Join us as we expose students to the science of systemaac problem solving: old school (with a twist). Don't worry, we'll ssll keep things relevant to today's advancing world of technology. Join us as we get back to basics with programming and computaaon brought together in a fun-filled day of classic games, social interaccons and sciennfic thinking.
Astronaut 101
In Commemoraaon of the 50th Anniversary of NASA's Apollo 11 Moon Landing-Man's First Steps on the Moon!
July 11 - 12, 2019, 9am–3pm
Grades: 4th – 6th Grade
EKSC Members $40 Non-members $50
Planetarium Show: CAPCOM GO! The Apollo Story
Come enjoy this two-day camp that takes you to space and back! Explore what it takes to be an astronaut, plus observe real moon rocks from the Johnson Space Center in Houston, Texas -here for a limited me! Learn the history and composiion of the moon and its origin. Find out what it takes to build a rocket by making one yourself and then launching on-site! You'll also visit our planetarium and view our pictorial exhibit 'Many Inspired Steps' depiccng the inspiring mission of NASA's Apollo 11 moon landing.
Drop-in for Science
It's back! Last year's Drop-in-for Science summer programs were a huge success and sure to be another great hit this summer! Adults and their kids join in the fun together at the EKSC! 'Drop in' each Wednesday morning during June and July from 9 am -11 am as we dive into even more fun hands-on science accviies, demonstraaons and planetarium shows and more! Regular admission rates apply.
Drop-in for Science programs will be held each Wednesday during June & July
June 5th
June 12th
June 19th
June 26th
July 3rd
July 10th
July 17th
July 24th
July 31st
Contact
For more information contact:
Pauletta Burke
(606) 886-7398
pburke0014@kctcs.edu